Services
---
Get an Instant Repair Quote For Your Device
---
Upgrade Your Computers
We have a great inventory of used and refurbished computers for sale.
Repair Your Device
We're committed to your satisfaction. All repairs come with an excellent warranty.
We Buy Computers
We buy used and broken computers.
About Us
---

Who We Are

Same Day Repairs
We know how important your smartphone and tablet is to you. That is why 99% of the time, we can have your phone repaired and back in your hands the same day.

Our Mission
Our mission is to solve your technical frustrations through repairs and creative solutions, while educating you on how to best leverage your technology to connect you to your world.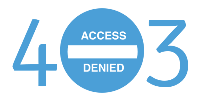 What We Do
---
What Our Customers Are Saying